Studio FBC is proud to anounce his participation into the Festival.
The two designed trophees submited to the call for applicants, have been selected by the jury. Trophee La Mazille and Trophee Dame Tartine will reward the winner's books on November friday 19th. Trophees will be given by Madame la Maire Labails and Chef Guillaume Gomez, Chef of the President.
Le Studio FBC est honnoré d'annoncer sa participation au Festival.  Les deux trophées présentés en réponse à l'appel à projet ont été sélectionés par le jury. Le Trophée La Mazille et le Trophée Dame Tartine seront remis par Madame la Maire Labails et Chef Guillaume Gomez, Chef du Président de la République. Ils récompenseront les deux livres gagnants vendredi 19 novembre. 

New pieces joining the collection 2021
Nouvelles pièces dans la collection 2021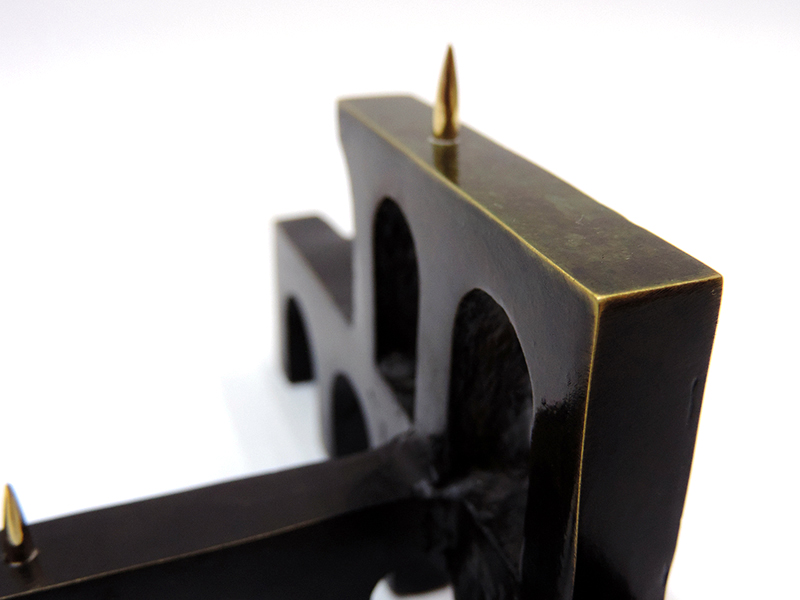 Edito
Due to COVID sanitary crisis, we are open by appointment only.
The last pieces of the collection are visible at the studio.
We would provide disposable gloves and hydroalcoholic gel.
Looking forward, Stay safe!
 --
Upcoming exhibition(s)
Exhibition Paris Design Week 2021 - Gallery Anne Jacquemin Sablon
Exhibition bronze Galerie Virginie Baro - October 2021


 --
Last exhibition(s)
- Marché de la céramique du Pays-Basque 4th 5th 6th September.
- Auction at Côte Basque Enchères with Galerie Virginie Baro
- Exhibition at Galerie Matière Grise in Ydès (France) July 3rd.
- Solo show craftmanship and design - From 6th March 2020 to May 2020 http://www.coqlefrancq-archi.com/